'I have painted in Scotland and the Lake District but have always returned with a feeling of relief to the scene of my old labour', said Herbert Rollett. 'One gets such wonderful sky effects in Lincolnshire and the absence of hills seems to accentuate their beauty.'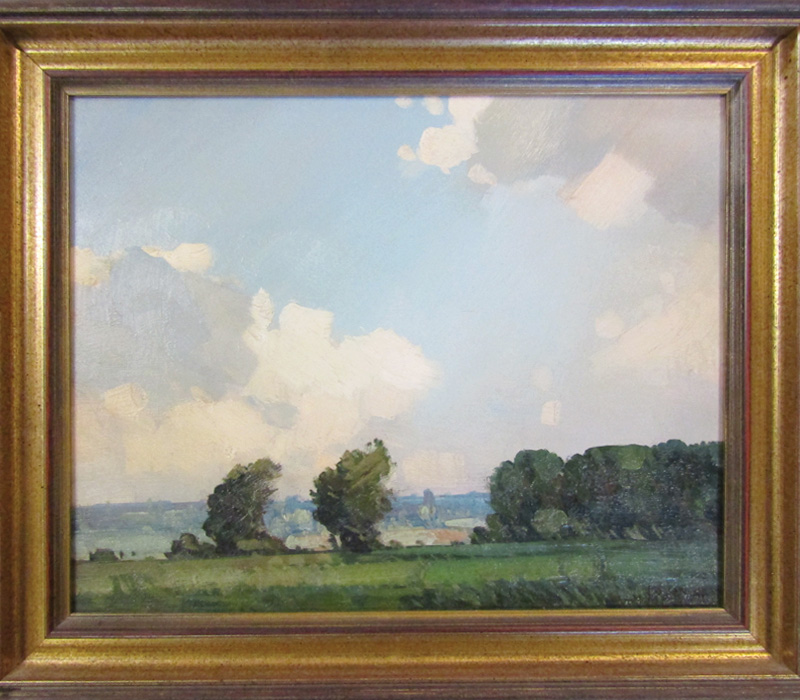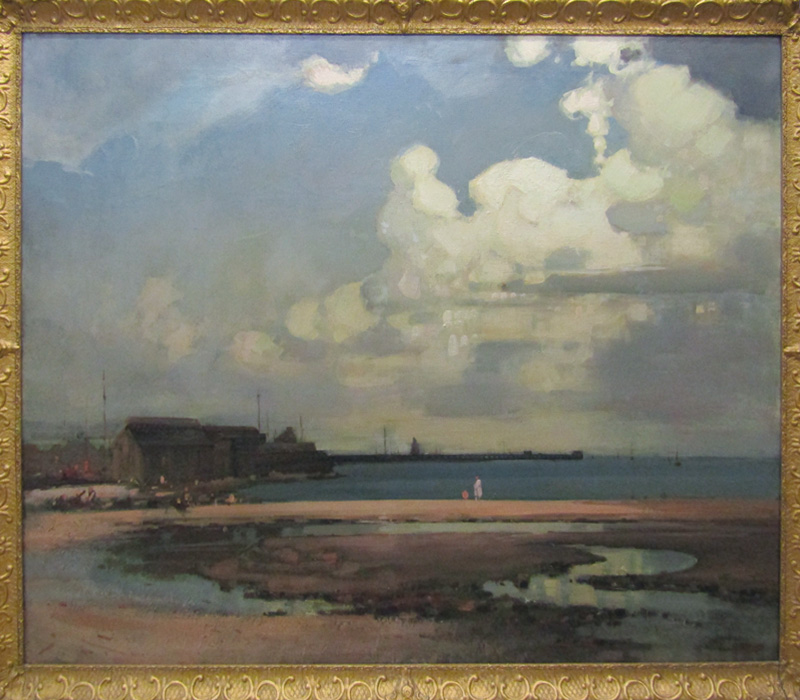 Rollett (1872-1932) was the remarkable Grimsby grocer-artist who didn't even start painting seriously until he was almost 30, pretty much taught himself, painted as and when he could fit it in and around running a business, but went on to achieve the most extraordinary success in the exhibitions all over the country, as well as the Royal Academy and the Paris Salon.
The 'grocer-artist' tag is of course irresistible although it does create a quite false impression of amateurishness. There was never anything amateurish about Herbert Rollett. This was a bright Grammar School boy (Gainsborough Queen Elizabeth) who would likely have become a lawyer had his farmer father not blocked that ambition. He was pushed into the grocery trade unwillingly, first apprenticed to a Brigg grocer, then appointed as the manager at a shop in Nottingham at the age of 19, before moving to Grimsby to start up on his own account at premises in Victoria Street, the first of three shops that he would eventually own.
Shopkeeping in the late Victorian period was a tough old business involving long, long days. The 30-year- old Rollett usually put in twelve to fourteen hours but amazingly it was at this time that he learned to play the piano, took up photography and had his only art tuition, a few drawing lessons with two elderly ladies at the Grimsby School of Art. He went out into the surrounding countryside to paint at 5.30 am in the morning – before returning to open the shop for the day's business.
Artistic success was a long time coming but when it did arrive it was spectacular. In 1921 the work of the then 48-year-old Rollett was exhibited at the Victoria Galleries in Hull, and shows followed in Leeds, Manchester, Liverpool and Nottingham as well as the Royal Scottish Academy and the Royal Institute of Oil Painters. But 1924 topped it all: his painting 'Killingholme Creek' was accepted for the Paris Salon and a small landscape depicting Little Coates Church became the first of his paintings to be accepted by the Royal Academy. It was a success that would be repeated for another five consecutive years.
Rollett was prolific and so we do see his paintings in the saleroom on a fairly regular basis. Our next auction in March will see a collection of pictures by Rollett (signed), attributed to Rollett (not signed but attributed to him) and 'in the manner of Rollett' (unsigned but likely by him) going under the hammer. The collection was brought together by a Rollett fan over a number of years.
The canvasses range in size from a foot square to 4½ feet x 3½ feet, one of the largest paintings Rollett ever did. The subjects are typical of those landscape scenes that got this extraordinary artist our of bed before dawn so that he could paint for an hour or two before getting on with the business of selling what he claimed was the area's 'best butter and cheese'